Reshaping the Paradigm: Implications of Recent Clinical Advances in the Diagnosis and Treatment of Neuromyelitis Optica Spectrum Disorder (NMOSD) -- An ACTRIMS-ECTRIMS Virtual Satellite (Credit Expired)
Overview:
This case-based activity originally held as a satellite symposium in conjunction with MSVirtual2020 is designed to present several key analytic and diagnostic skills required to effectively characterize and treat neuromyelitis optica spectrum disorders (NMOSD). Presenting faculty work together through complex real-life cases that help to elucidate the major considerations and most common pitfalls in differentiating NMOSD from other neurodegenerative disorders such as multiple sclerosis. The program also reviews the recent advances in the pharmacological landscape for NMOSD and discusses how best to determine the optimal treatment course for patients suffering from this spectrum of disorders.
Target Audience
This activity is intended for neurologists, nurse practitioners, physician assistants, pharmacists, and other providers involved in the care of patients with NMOSD.
Learning Objectives
• Describe the role of anti-AQP4 antibodies in the pathogenesis of NMOSD and develop appropriate testing algorithms to assess individuals suspected of harboring it.
• Recognize the updated diagnostic criteria for NMOSD and utilize this information to assist in making an accurate and timely diagnosis for individuals with seropositive or seronegative presentations of the disease.
• Describe the biologic rationale for, differential mechanisms of action of and Phase 3 research data evaluating recently approved agents designed for relapse prevention to determine their current and/or potential clinical utility. 
Agenda
The program is divided into three case-based learning modules. Each case is designed to illuminate 2-3 key issues which is used to create an integrative didactic. Each faculty member leads his own case designed to capture the following major themes:
Module 1: New Insights into the Pathophysiology of NMOSD – Dr. Weinshenker
Role of AQP4-IgG in triggering the complement cascade in NMOSD; resulting inflammation and formation of the membrane attack complex
Proposed role of the cytokine interleukin-6 (IL-6) in NMOSD-associated inflammation and related long-term disability
Relative expression of CD19 versus CD20 during B-cell development and on mature plasma cells; rationale for the development of CD19-directed therapies in NMOSD
Opportunities for targeted drug development based on these and other proposed pathways
Module 2: Updated Diagnostic and Radiologic Criteria for NMOSD – Dr. de Seze
Updated (2015) international diagnostic criteria for NMOSD in patients with and without AQP4 antibodies
Atypical clinical features of NMOSD
Potential mimics of NMO that need to be considered in the differential diagnosis
Module 3: New Agents for the Long-term Management of the Patient with NMOSD – Dr. Greenberg
Rationale for the use of relapse prevention via maintenance immunosuppressant therapy; clinical and/or biologic factors affecting the application of this strategy
Design, entry criteria and primary and secondary outcomes from the pivotal Phase 3 trials of eculizumab (PREVENT), inebilizumab (N-Momentum) and satralizumab (SAkuraStar and SAkuraSky)
Dosing, administration requirements, side effect profiles, patient selection and other practical considerations with the use of eculizumab, inebilizumab and satralizumab
Modules during the symposium were followed by an audience Q&A to address any additional questions related to the activity material. The archived Q&A is included in this enduring program.

Brian G. Weinshenker, MD
(Moderator and Chair)
Professor of Neurology and Consultant
Mayo Clinic
Rochester, Minnesota
Dr Brian Weinshenker is a Professor of Neurology at the Mayo Clinic College of Medicine and a Con­sultant in Neurology at the Mayo Clinic. He is a world-leading specialist on multiple sclerosis (MS) and neuromyelitis optica spectrum disorders (NMOSD). He is widely renowned for his early and defining contributions to the field through his landmark series of papers laying the groundwork in the natural history of MS as well as through his team's identification of NMOSD as a diagnosis, development of di­agnostic criteria, and discovery of a diagnostic biomarker. He was also the driving force of early research in plasmapheresis for severe MS attacks. In addition, he recently discovered and studied a specific sign for MS, the McArdle sign. He continues to be an avid contributor to neurological research in the area of MS, NMOSD, and myelopathy. 
Benjamin M Greenberg, MD, MHS
Vice Chair of Translational Research and Strategic Initiatives
Professor, Department of Neurology
University of Texas Southwestern Medical Center
Dallas, Texas
Dr Benjamin Greenberg is a Professor and the Cain Denius Scholar in Mobility Disorders in the De­partment of Neurology and Neurotherapeutics at UT Southwestern Medical Center. He is an inter­nationally recognized expert in treating rare autoimmune disorders of the central nervous system with a specialization in transverse myelitis, NMOSD, and MS. He currently serves as the Vice Chair of Translational Research and Strategic Initiatives for the Department of Neurology and Neurotherapeutics at UT Southwestern and is Director of several programs dedicated to demyelinating diseases in both adults and children. His research efforts have helped to transform biorepository development, and his collaborations have identified multiple novel biomarkers with the potential to advance differentiation of neurologic disorders.

 Jérôme de Sèze, MD, PhD
 Professor of Neurology 
 Neuroimmunology Department Head
 Strasbourg University Hospital
 Strasbourg, France
Dr Jérôme de Sèze is a Professor in Neurology and Neuroimmunology Department Head at the Uni­versity Hospital of Strasbourg. He has a PhD in immunology and is a specialist in MS and neuro-oph­thalmology as well as Head of the university's clinical investigation center. His research interests in­clude biopathology of myelin, imaging of animal models for autoimmune and inflammatory diseases of the central and peripheral nervous systems and evaluation of new therapeutic targets in these animal models. He is widely pub­lished across the realms of MS and NMOSD pathophysiology and treatment. In 2007, he founded the "alSacEP," a network to improve the provision of MS care in the French region of Alsace. He is also past President of the French Multiple Sclerosis Society.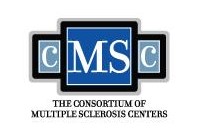 ACCREDITATION STATEMENT
In support of improving patient care, this activity has been planned and implemented by the Consortium of Multiple Sclerosis Centers (CMSC) and Efficient LLC. CMSC is jointly accredited by the Accreditation Council for Continuing Medical Education (ACCME), the Accreditation Council for Pharmacy Education (ACPE), and the American Nurses Credentialing Center (ANCC) to provide continuing education for the healthcare team.
Physician Credit
The CMSC designates this enduring material for a maximum of 1.00 AMA PRA Category 1 Credit(s)TM. Physicians should claim only the credit commensurate with the extent of their participation in the activity.
Nurse Credit
The CMSC designates this enduring material for 1.00 contact hour.
Pharmacists
The CMSC is accredited by the Accreditation Council for Pharmacy Education (ACPE) as a provider of continuing pharmacy education and will award 1.0 contact hours (.1 CEUs) to pharmacists who (1) participate in the activity, (2) pass the post-test; and (3) complete the evaluation form. This knowledge-based activity, UAN # JA4008165-9999-20-027-H01-P, qualifies for 1.0 contact hour (.1 CEUs) of continuing pharmacy education credit.
Certificate of Participation for Other Healthcare Professionals
A Certificate of Participation will be given upon completion of the live activity enabling participants to register their credit with the appropriate licensing boards or associations.
Disclosures
Commercial Support Acknowledgement
This continuing education activity is supported by an educational grant from Genentech, a member of the Roche Group.
Disclosure of Financial Relationships
It is the policy of CMSC to ensure balance, independence, objectivity, and scientific rigor in all educational activities. All faculty, activity planners, content reviewers, and staff participating in this activity have disclosed any relevant financial relationships they or their spouse/life partner have within the previous 12 months with manufacturers of any commercial products/devices and/or providers of commercial services included in this educational activity. The intent of this disclosure is not to prevent a person with a relevant financial relationship from participating in the activity, but rather to provide participants with information on which they can base their own judgments.  All presentations were reviewed by an independent clinician with no relevant financial relationships for the purpose of resolution of any identified conflict of interest and a determination of evidence-base and fair balance.
Faculty Disclosures
The program faculty reported the following relevant financial relationships that they have with commercial interests:
Dr. Weinshenker discloses the following:
Consultant: Alexion, Chugai, Roche, Mitsubishi Tanabe, VielaBio
Royalties/Inventions: Hospices Civil de Lyon, MVZ Labor PD Dr. Volkmann und Kollegen GbR, Oxford University, RSR Ltd.
Dr. Greenberg discloses the following:
Grant support: CLENE Nanomedicine, The Guthy Jackson Charitable Foundation, NIH, NMSS, PCORI, SRNA

Consultant: Abcam, Alexion, Axon Advisors, EMD Serono, Greenwich Bio, Novartis, Roche, Rubin Anders, Viela Bio

Board Member (unpaid): Seigel Rare Neuroimmune Association
Dr de Seze discloses the following:
Board Honorarium: Alexion, Biogen, Cellgen, Novartis, Roche, Sanofi Genzyme
Staff Disclosures
The staff at CMSC and Efficient, LLC who are in a position to influence content have disclosed no relevant financial relationships
Disclosure of Unlabeled Use
CMSC and Efficient LLC require faculty to disclose to the attendees when products or procedures being discussed are off-label, unlabeled, experimental, and/or investigational (not FDA approved); and any limitations on the information that is presented, such as data that are preliminary or that represent ongoing research, interim analyses, and/or unsupported opinion. Faculty in this activity may discuss information about pharmaceutical agents that is outside of US Food and Drug Administration approved labeling. This information is intended solely for continuing education and is not intended to promote off-label use of these medications. If you have questions, contact the medical affairs department of the manufacturer for the most recent prescribing information.
Disclaimer
CMSC presents this information for educational purposes only. The content is provided solely by faculty who have been selected because of recognized expertise in their field. Participants have the professional responsibility to ensure that products are prescribed and used appropriately on the basis of their own clinical judgment and accepted standards of care. CMSC, Efficient, and the commercial supporters assume no liability for the information herein.
If you have any questions about this activity, please contact Efficient at contact@efficientcme.com.