A Deeper Look at Neuromyelitis Optica Spectrum Disorder: A Glimpse Onto the Clinic Floor with Specialists
Overview
Though NMOSD has had a specific lab marker (AQP4 antibody) for many years, its relapsing nature and overlapping syndromes still causes it to be confused with multiple conditions such as MS, leading to inappropriate and even harmful treatment. The emergence of similarly presenting MOG antibody disease as its own entity has further complicated the picture. Thankfully, FDA-approved targeted therapies (eculizumab inebilizumab, satralizumab) have recently become available to treat NMOSD. But such rapid advancement alongside continually evolving understanding of serotypes, biomarkers, and neuroimaging signs has created an environment prone to knowledge and performance deficiencies. Due to the long-term consequences of repeated attacks, early recognition and optimization of clinical decisions is critical. Accordingly, Efficient and Purdue College of Pharmacy Office of Continuing Education (Purdue) are hosting an interactive satellite symposium at the Americas Committee for Treatment and Research in Multiple Sclerosis (ACTRIMS) Forum 2023. The symposium is designed to enable providers to directly compare their practices with those of surveyed experts, allowing learners to visualize how their decisions may differ from recommended strategies and, if needed, correct for deviations in their approaches.
Target Audience
The target audience for this CME initiative includes neurodegenerative disease specialists, general neurologists, advanced practice neurology professionals, and other healthcare professionals involved in the diagnosis and long-term management of patients with NMOSD.
Learning Objectives
Upon completion of the educational activity, participants should be able to:
Compare and contrast your diagnostic and management approaches for patients with diverse presentations of NMOSD to those of specialists and affirm or modify your decision-making accordingly
Distinguish key clinical and radiological features that distinguish NMOSD alongside rising tools for prognosis in order to more rapidly diagnose and tailor clinical strategies to individuals with both AQP4-IgG seropositive and seronegative presentations of the disease
Assess clinical investigator perspectives on the optimal management of acute attacks, including appropriate corticosteroid and plasma exchange protocols, and subsequent follow-up in order to maximize acute recovery and formulate effective management plans long term
Describe the roles of, most recent data evaluating, and clinical experience utilizing agents specifically designed to treat NMOSD to integrate them more effectively into practice and maximize patient outcomes
Introduction and Survey Methods
MODULE 1 (20 Minutes)        
 An Expert Approach to Diagnostics
• Core strategies • Evolving features • Understanding MOG • Areas of divergence
MODULE 2 (15 Minutes)         
Update on Acute Management
• Optimal use of PLEX • Could preventive therapies play a role? • Indications for prevention
MODULE 3 (20 Minutes)         
Nuances of Preventive Therapy in the Long-Term Management of NMOSD
• Which agent, which patient? • What to monitor • The state of seronegative/MOGAD
 Q&A (5 Minutes)                   
Marriott Marquis San Diego Marina
333 W Harbor Dr
United States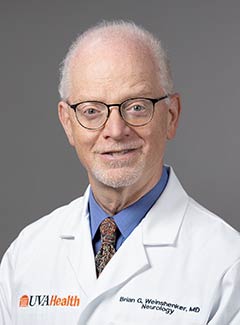 Brian G. Weinshenker, MD, FRCP (Moderator and Chair)
   Professor, Department of Neurology 
   University of Virginia
   Charlottesville, VA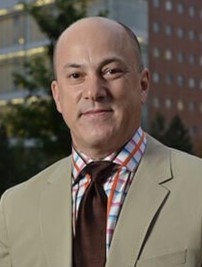 Jeffrey Bennett, MD, PhD
   Professor, Department of Neurology and Ophthalmology
   University of Colorado School of Medicine,
   Anschutz Medical Campus
   Aurora, CO
Jennifer Graves MD, PhD
   Neurologist
   Associate Professor of Neurosciences
   UC San Diego Health
   San Diego, California
This activity is jointly provided by Purdue University College of Pharmacy Office of Continuing Education and Professional Development and Efficient LLC.

This independent Industry Supported Satellite Symposium is not included in the ACTRIMS Forum 2023 accredited program.
Accreditation Statement
This activity has been planned and implemented in accordance with the accreditation requirements and policies of the Accreditation Council for Continuing Medical Education (ACCME) through the joint providership of the Purdue University College of Pharmacy Office of Continuing Education and Professional Development and Efficient LLC and was developed in partnership with the Accelerated Cure Project and Multiple Sclerosis Foundation. Purdue University is accredited by the ACCME to provide continuing medical education for physicians.
Designation Statement
Purdue designates this live activity for a maximum of 1.0 AMA PRA Category 1 Credit™. Physicians should claim only the credit commensurate with the extent of their participation in the activity.
Disclosure of Conflict of Interest
To ensure compliance with the ACCME Standards for Integrity and Independence in Accredited Continuing Education, Purdue University requires that all individuals in a position to control the content of an educational activity disclose all financial relationships with ineligible companies whose primary business is producing, marketing, selling, re-selling, or distributing healthcare products used by or on patients. All relevant conflicts of interest identified are thoroughly assessed by Purdue University to ensure fair balance, scientific rigor, and accepted patient care recommendations of the educational activity. All relevant conflicts of interest have been mitigated prior to the start of the activity.
Planners' and Managers' Disclosure
All additional planning committee members, staff and reviewers of Efficient LLC and Purdue University College of Pharmacy have no relationships to disclose.
Faculty Disclosure
Dr. Weinshenker reported the following financial relationships:
Consulting Fees: Genentech/Roche, Horizon/VielaBio, Mitsubishi-Tanabe
Speaking Fees: Genentech/Roche, Mitsubishi-Tanabe
Chair, Adjudication Committee: Horizon/VielaBio, UCB Biosciences
Royalty: RSR Ltd. 
Dr. Bennett reported the following financial relationship:
Consulting Fees: Alexion, Antigenomycs, BeiGene, Chugai, Genentech/Roche, Horizon, Mitsubishi-Tanabe, Reistone-Bio
Grants/Research Support: Alexion, Mallinckrodt, Novartis
Advisory Board: Chugai, Genentech/Roche, Horizon, TG Therapeutics
Dr Graves reported the following financial relationships:
Consulting Fees: Alexion, BMS, Genentech, Novartis
Grants/Research Support: Biogen, EMD Serono
Disclosure of Unlabeled Use
This educational activity may contain discussion of published and/or investigational uses of agents that are not indicated by the FDA. The planners of this activity do not recommend the use of any agent outside of the labeled indications. The opinions expressed in the educational activity are those of the faculty and do not necessarily represent the views of the planners. Please refer to the official prescribing information for each product for discussion of approved indications, contraindications, and warnings.
Disclaimer
Participants have an implied responsibility to use the newly acquired information to enhance patient outcomes and their own professional development. The information presented in this activity is not meant to serve as a guideline for patient management. Any procedures, medications, or other courses of diagnosis or treatment discussed or suggested in this activity should not be used by clinicians without evaluation of their patient's conditions and possible contraindications and/or dangers in use, review of any applicable manufacturer's product information, and comparison with recommendations of other authorities.
Commercial Support
Supported by an educational grant from Genentech, a member of the Roche Group.
Available Credit
1.00 AMA PRA Category 1 Credit™
1.00 Attendance
ACTRIMS Forum 2023 registration is required to attend this independent Industry Supported Satellite Symposium.
Register online at forum.actrims.org.