Critical & Contested – A High-Yield Educational Series Addressing Difficult and Valuable Topics in Rare Neurologic Disorders: Neuromyelitis Optica Spectrum Disorder Edition (Credit Expired)
Activity Description
Neuromyelitis optica spectrum disorder (NMOSD) is typically characterized by inflammation of the optic nerve and spinal cord but, more recently, has also been recognized to have cerebral or brainstem involvement. Given its clinical manifestation, NMOSD is frequently confused with other disorders such as multiple sclerosis or MOG-associated diseases and requires thorough understanding of diagnostic strategies to identify. In just the past 2 years, three agents specific to NMOSD have entered the armamentarium. With the field's sudden advancement from 0 to several options, it is critical that clinicians are fully equipped with appropriate diagnostic and management strategies such that therapy can be initiated in a timely and effective manner.
In this high-yield, 30-minute, expert-led activity, NMOSD specialists discuss the most significant barriers to and advances in NMOSD management. Invited NMOSD experts, Drs Michael Levy and Benjamin Greenberg, were consulted to determine a "Top 5" list of discussion topics based on common questions they receive, patient referrals to their practices, and their general observations of the most pressing challenges experienced by clinicians who manage NMOSD but do not subspecialize in neurodegenerative diseases. The strategies and data explored in the program can be used to enhance current practices in NMOSD management and guide the successful integration of modern developments.
Target Audience
This activity is intended for neurologists, neuro-opthalmologists, and other clinicians involved in the care of patients with NMOSD.
Learning Objectives
After completing this activity, the participant should be better able to:
Evaluate the role of and optimal strategies to assess serology, including anti-aquaporin4 (AQP4) and myelin oligodendrocyte glycoprotein (MOG) antibodies, in NMOSD diagnosis to better distinguish the condition from mimics (e.g., multiple sclerosis, MOG antibody disease (MOGAD)) and achieve an early and accurate diagnosis.
Identify the appropriate selection and order of acute therapies for relapse management (e.g., between steroids, plasma exchange, and intravenous immunoglobulin) to maximize speed and extent of patient recovery while minimizing the risk of permanent neural damage.
Review the mechanisms of action, therapeutic profiles, and administration requirements of recently approved agents for NMOSD and utilize this information to appropriately guide the integration of these approaches into routine practice.
Faculty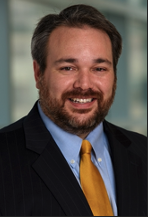 Benjamin M. Greenberg, MD, MHS
   Vice Chair of Translational Research & Strategic Initiatives
   Professor, Department of Neurology & Neurotherapeutics
   University of Texas Southwestern Medical Center
   Dallas, Texas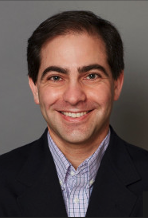 Michael Levy, MD, PhD
   Associate Professor of Neurology
   Harvard Medical School
   Director, NMO Clinic and Research Laboratory
   Research Director, Division of Neuroimmunology & Neuroinfectious Disease
   Massachusetts General Hospital
   Boston, Massachusetts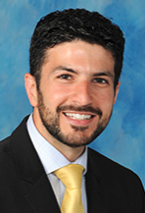 Adnan Subei, DO (Moderator)
   Medical Director
   Multiple Sclerosis Program
   Memorial Healthcare System Neuroscience Institute
   Hollywood, Florida
Credit for this program has expired. The accreditation information below is based on the activity release date.
Accreditation


This activity has been planned and implemented in accordance with the accreditation requirements and policies of the Accreditation Council for Continuing Medical Education (ACCME) through the joint providership of the Purdue University College of Pharmacy and Efficient LLC. Purdue University is accredited by the ACCME to provide continuing medical education for physicians.
Credit Designation
Physician Continuing Medical Education
Purdue University designates this enduring material for a maximum of 0.5 AMA PRA Category 1 Credit.™ Physicians should claim only the credit commensurate with the extent of their participation in the activity.
Disclosures
All faculty, staff and reviewers involved in the planning, review or presentation of continuing education activities provided by Purdue University College of Pharmacy are required to disclose to the audience any relevant commercial financial affiliations related to the content of the presentation or enduring material. Full disclosure of all commercial relationships must be made in writing to the audience prior to the activity.
Planners' and Managers' Disclosure
All additional planning committee members, staff and reviewers of Efficient LLC and Purdue University College of Pharmacy have no relationships to disclose.
Faculty Disclosures 
The faculty reported the following relevant financial relationships with ineligible entities related to the educational content of this CE activity:
Dr Greenberg discloses the following:
Consultant: Abcam, Alexion, Axon Advisors, EMD Serono, Greenwich Bio, Novartis, Roche, Rubin Anders, Viela Bio
Grant Support: CLENE Nanomedicine, NIH, NMSS, PCORI, Seigel Rare Neuroimmune Association (SRNA), The Guthy-Jackson Charitable Foundation
Board Member (unpaid): SRNA
Dr Levy discloses the following:
Consultant: Alexion; Genentech; Quest Diagnostics, Viela Bio
Grant Support: Alexion; Alnylam; Genzyme; Quest Diagnostics; Sanofi; Shire
Dr Subei has no relevant financial relationships to disclose.
Fee Information
There is no fee for this educational activity.
Requirements for Successful Completion
To receive credit, participants must complete the activity, the post-test, and the evaluation form prior to the expiration date noted below. There are no pre-requisites and there is no fee to participate in this activity or to receive credit. Statements of Credit are awarded upon successful completion of the post-test and evaluation form. Consult your professional licensing board for information about your eligibility to claim credit for participation in this educational activity.

Media: Enduring Material
Release and Expiration Dates: June 15, 2021 – June 15, 2022
Time to Complete: 30 minutes
Disclosure of Unlabeled Use
The audience is advised that this continuing medical education activity may contain references to unlabeled uses of US Food and Drug Administration (FDA)–approved products or to products not approved by the FDA for use in the United States. The faculty members have been made aware of their obligation to disclose such usage. All activity participants will be informed if any speakers/authors intend to discuss either non–FDA-approved or investigational use of products/devices.
Disclaimer
The information presented within this activity is for continuing medical education purposes only and is not meant to substitute for the independent medical judgment of a physician regarding diagnosis and treatment of a specific patient's medical condition.
The opinions expressed in this educational activity are those of the faculty and do not necessarily represent the views of Purdue University; Efficient LLC; or Alexion Pharmaceuticals. Please refer to the official prescribing information for each product for discussion of approved indications, contraindications, and warnings.
Commercial Support
Supported by an independent educational grant provided by Alexion Pharmaceuticals