Deciphering Neuromyelitis Optica Spectrum Disorder: Addressing Real Clinician Questions Concerning Diagnosis and Management
Overview
NMOSD is a rare autoimmune disease of the CNS characterized by recurrent and debilitating immune attacks of the optic nerves, brain, and spinal cord. While NMOSD has had a highly specific lab marker (AQP4 antibody) for now nearly two decades, its relapsing and demyelinating nature still frequently causes it to be confused with multiple sclerosis (MS), leading to inappropriate and even harmful treatment. The emergence of similarly presenting MOG antibody disease as its own entity has complicated the picture even further. With targeted therapies now available, clinicians' effective distinction and management of NMOSD is critical.
The enhanced understanding of NMOSD pathophysiology was the key to elevating treatment from nonspecific to targeted mechanisms. But it has also begun to uncover new serotypes, novel biomarkers, and unappreciated neuroimaging signs, adding a host of new considerations into the diagnostic, prognostic, and treatment milieu. While these breakthroughs are welcomed by patients and clinicians, the evolution of the field has created an environment prone to knowledge and performance deficiencies among NMOSD providers.
To mitigate these gaps, Efficient and Medical Education Resources (MER) are organizing an interactive symposium in conjunction with the 2023 Consortium of MS Centers (CMSC) annual meeting in which clinicians who treat patients with NMOSD will verbalize their greatest challenges encountered in its routine management. Experts will then utilize their own experiences and supporting literature to address these questions and expand upon contemporary strategies.
Target Audience
The target audience for this CME initiative includes neurodegenerative disease specialists, general neurologists, advanced practice neurology professionals, and other healthcare professionals involved in the diagnosis and long-term management of patients with NMOSD.
Learning Objectives
Upon completion of the educational activity, participants should be able to:
Distinguish key clinical and radiological features that distinguish NMOSD alongside rising tools for prognosis in order to more rapidly diagnose and tailor clinical strategies to individuals with both AQP4-IgG seropositive and seronegative presentations of the disease
Assess clinical investigator perspectives on the optimal management of acute attacks, including appropriate corticosteroid and plasma exchange protocols, and subsequent follow-up in order to maximize acute recovery and formulate effective management plans long term
Describe the roles of, most recent data evaluating, and clinical experience utilizing agents specifically designed to treat NMOSD to integrate them more effectively into practice and maximize patient outcomes
Recognize evolutions in available evidence and guidance regarding the diagnosis and treatment of myelin oligodendrocyte glycoprotein antibody disease (MOGAD) to more effectively manage these patients
INTRODUCTION: REVIEW OF PROGRAM OBJECTIVES
9:45-9:50 AM
PART 1: EVOLUTION IN DIAGNOSIS AND DIFFERENTIATION OF NMOSD & MOGAD
9:50-10:10 AM – DR GRAVES
FACULTY PRESENTATION TOPICS
Key distinguishing clinical and imaging features of NMOSD
When to consider and how to diagnose MOGAD
Optimal testing strategies
PART 2: DISSECTING ACUTE DECISION-MAKING
10:10-10:30 AM – DR SHIN
FACULTY PRESENTATION TOPICS
Optimal individualized strategies to manage acute attacks
Who needs PLEX and when?
Potential for IVIG in acute MOG management
PART 3: CONSIDERATIONS IN SELECTION AND INITIATION OF PREVENTIVE THERAPY
10:30-10:50 AM – DR WEINSHENKER
FACULTY PRESENTATION TOPICS
Nuances in treating AQP4+ NMOSD; patient selection for FDA-approved therapeutics
Treating seronegative NMOSD
Management of MOGAD
PART 4: RAPID FIRE – ONGOING THERAPEUTIC DECISION-MAKING
10:50-11:05 AM – ALL FACULTY
QUESTION THEMES
Indications to switch/adjust therapy in NMOSD and MOGAD
When, if at all, to discontinue preventive therapy
Long-term management considerations
QUESTION AND ANSWER
11:05-11:15 AM
Gaylord Rockies Resort & Convention Center: Colorado Ballroom A
6700 North Gaylord Rockies Blvd
United States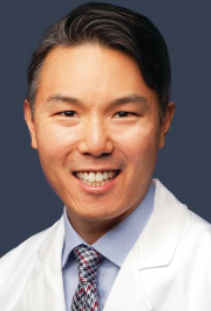 Robert Shin, MD, FANA, FAAN
   Director, Georgetown Multiple Sclerosis and Neuroimmunology Center
   Professor, Department of Neurology
   MedStar Georgetown University Hospital
   Washington, DC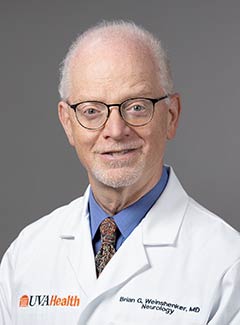 Brian G. Weinshenker, MD, FRCP
   Professor, Department of Neurology 
   University of Virginia
   Charlottesville, VA
Jennifer Graves, MD, PhD, MAS
   Neurologist
   Associate Professor of Neurosciences
   UC San Diego Health
   San Diego, CA
This activity is jointly provided by Medical Education Resources (MER) and Efficient LLC.
   
Accreditation Statement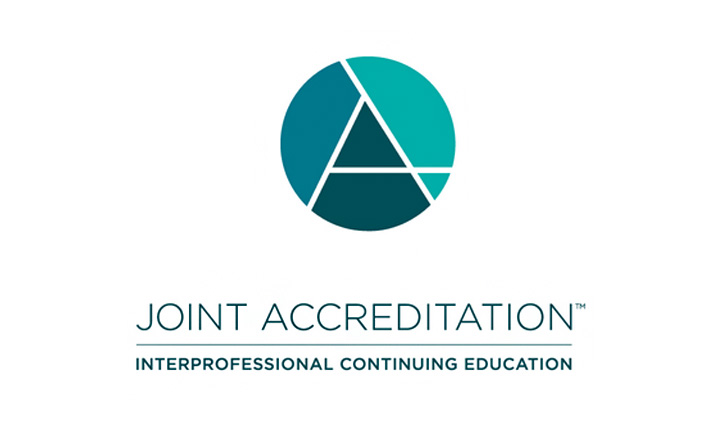 In support of improving patient care, this activity has been planned and implemented by Medical Education Resources (MER) and Efficient LLC. MER is jointly accredited by the Accreditation Council for Continuing Medical Education (ACCME), the Accreditation Council for Pharmacy Education (ACPE), and the American Nurses Credentialing Center (ANCC), to provide continuing education for the healthcare team.
Designation Statement
PHYSICIAN CREDIT
Medical Education Resources designates this live activity for a maximum of 1.5 AMA PRA Category 1 Credit™. Physicians should claim only the credit commensurate with the extent of their participation in the activity.
NURSING CREDIT
Medical Education Resources designates this live activity for a maximum of 1.5 ANCC nursing contact hours. Nurses will be awarded contact hours upon successful completion of the activity.
Disclosure of Relevant Financial Relationships
Medical Education Resources ensures balance, independence, objectivity, and scientific rigor in all our educational activities. In accordance with this policy, MER identifies relevant financial relationships with its instructors, content managers, and other individuals who are in a position to control the content of an activity. Reported relevant financial relationships are mitigated by MER to ensure that all scientific research referred to, reported, or used in a CE activity conforms to the generally accepted standards of experimental design, data collection, and analysis. MER is committed to providing learners with high-quality CE activities that promote improvements or quality in health care and not the business interest of an ineligible company.
Planners' and Managers' Disclosure
Efficient LLC and Medical Education Resources' planners and managers have no financial relationships to disclose.
Faculty Disclosure
Dr Shin reported the following financial relationships:
Consulting Fees: Alexion, BMS, EMD Serono, Genentech, Horizon, Icometrix, Novartis
Speakers' Bureau: Alexion, BMS, EMD Serono, Genentech, Horizon, Novartis, Sanofi Genzyme
Dr Weinshenker reported the following financial relationships:
Consulting Fees: CANbridge Pharma, Genentech, Horizon/VielaBio, Mitsubishi-Tanabe, UCB Biosciences, Roche Group
Speaking Fees: Genentech, Mitsubishi-Tanabe, Roche Group
Royalty: RSR Ltd. 
Dr. Graves reported the following financial relationships:
Consulting Fees: Horizon, Genentech, Novartis
Grants/Research Support: EMD Serono, Sanofi
Disclosure of Unlabeled Use/Disclaimer
This educational activity may contain discussion of published and/or investigational uses of agents that are not indicated by the FDA. The planners of this activity do not recommend the use of any agent outside of the labeled indications. The opinions expressed in the educational activity are those of the faculty and do not necessarily represent the views of the planners. Please refer to the official prescribing information for each product for discussion of approved indications, contraindications, and warnings.
Disclaimer
The content and views presented in this educational activity are those of the authors and do not necessarily reflect those of Medical Education Resources, Efficient LLC, and/or Genentech. The authors have disclosed if there is any discussion of published and/or investigational uses of agents that are not indicated by the FDA in their presentations. Before prescribing any medicine, primary references and full prescribing information should be consulted. Any procedures, medications, or other courses of diagnosis or treatment discussed or suggested in this activity should not be used by clinicians without evaluation of their patient's conditions and possible contraindications on dangers in use, review of any applicable manufacturer's product information, and comparison with recommendations of other authorities. The information presented in this activity is not meant to serve as a guideline for patient management.
Commercial Support
This continuing education activity is supported by educational grants from Genentech, a member of the Roche Group.