Overburdened, Undertreated: Developments in the Patient-Centered Management of Spasticity in Multiple Sclerosis
Program Description
Over 80% of patients with multiple sclerosis (MS) experience related spasticity. This symptom can be debilitating for both physical and non-physical daily function. Yet, despite the high prevalence and impact of spasticity, a substantial portion of affected patients remain unrecognized and undertreated.
Even when cases are accurately identified, achieving adequate treatment is challenging. Many of the most common therapies are accompanied by unpleasant side effects (e.g., insomnia, muscle weakness) that often lead to their discontinuation. Though botulinum neurotoxin (BoNT) is among those shown to be effective, optimal timing and patient selection are needed to maximize its benefits. The current activity seeks to help clinicians circumvent unpleasant side effects and undertreatment through personalizing and adjusting therapy based on individual patient needs. In collaboration with the Multiple Sclerosis Foundation, 239 patients with MS-related spasticity were surveyed to give deeper insight into evidence-based strategies to improve patient outcomes.
Target Audience
The target audience for this initiative includes general neurologists, physiatrists, nurse practitioners, physician assistants, and other healthcare professionals involved in the diagnosis and long-term management of patients with MS-related spasticity.
Learning Objectives
Upon completion of the educational activity, participants should be able to:
Identify concerns and preferences of patients with MS surrounding the experience and treatment of spasticity, and apply this information in the development of improved patient-driven management strategies

Assess diverse presentations of MS-related spasticity to accurately identify patients early  in the disease course and intervene accordingly

Determine patient-centered strategies to target individual treatment goals using both non-pharmacological and medication-based approaches

Analyze key considerations for the effective use of BoNT injections to maximize their benefits and ensure patient satisfaction with treatment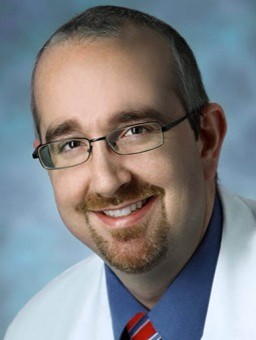 Scott Newsome, DO, MSCS, FAAN, FANA (Chair)
Director, Neurosciences Consultation and Infusion Center Stiff Person Syndrome Center
Johns Hopkins Neuroimmunology and Neurological Infectious Disease Fellowship
Co-Director, Multiple Sclerosis Experimental Therapeutics Program
Associate Professor of Neurology
Baltimore, MD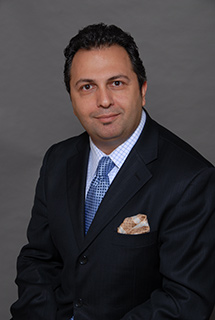 Daniel S. Bandari, MD, MS
Director, Multiple Sclerosis Center of California & Research Group
Clinical Assistant Professor of Neurology & Neuro-immunology
University of Southern California, Keck School of Medicine
Laguna Hills, CA
Lisa Fox, PA-C
Senior Physician Assistant, Neurology/Neuroimmunology
Associate Director, Neurology Outpatient Infusion Center
Johns Hopkins University
Baltimore, MD
This activity is jointly provided by Medical Education Resources and Efficient LLC and was developed in partnership with the Multiple Sclerosis Foundation.
   
Accreditation Statement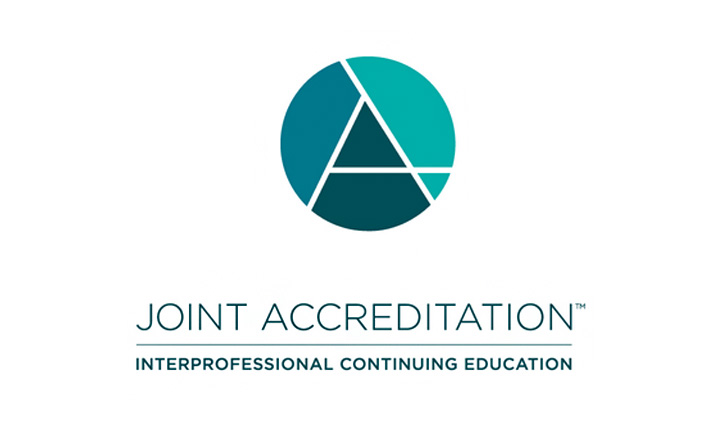 In support of improving patient care, this activity has been planned and implemented by Medical Education Resources (MER) and Efficient LLC. MER is jointly accredited by the Accreditation Council for Continuing Medical Education (ACCME), the Accreditation Council for Pharmacy Education (ACPE), and the American Nurses Credentialing Center (ANCC), to provide continuing education for the healthcare team.
Designation Statement
PHYSICIAN CREDIT
Medical Education Resources designates this enduring material for a maximum of 0.75 AMA PRA Category 1 Credit™. Physicians should claim only the credit commensurate with the extent of their participation in the activity.
CERTIFICATE OF PARTICIPATION FOR OTHER HEALTHCARE PROFESSIONALS
A Certificate of Participation will be given upon completion of the activity enabling participants to register their credit with the appropriate licensing boards or associations.
Disclosure of Relevant Financial Relationships
Medical Education Resources ensures balance, independence, objectivity, and scientific rigor in all our educational activities. In accordance with this policy, MER identifies relevant financial relationships with its instructors, content managers, and other individuals who are in a position to control the content of an activity. Reported relevant financial relationships are mitigated by MER to ensure that all scientific research referred to, reported, or used in an accredited continuing education activity conforms to the generally accepted standards of experimental design, data collection, and analysis. MER is committed to providing learners with high-quality accredited continuing education activities that promote improvements or quality in health care and not the business interest of an ineligible company.
Staff Disclosures
Efficient LLC and Medical Education Resources' planners and managers have no financial relationships to disclose.
Faculty Disclosure
Scott Newsome, DO, MSCS, FAAN, FANA:
Grants/Research Support: Biogen, Department of Defense, Genentech, National Multiple Sclerosis Society, Patient Centered Outcomes Research Institute, Roche, The Stiff Person Syndrome Research Foundation
Consulting Fees: Autobahn, Biogen, Bristol Myers Squibb (BMS), EMD Serono, Genentech, Greenwich Biosciences, Horizon Therapeutics, Janssen, Novartis, Roche, Sanofi, TG Therapeutics
Daniel S. Bandari, MD, MS:
Grants/Research Support: Biogen, Genentech, Sanofi
Consulting Fees: Biogen, Bristol Myers Squibb (BMS), EMD Serono, Genentech, Horizon Therapeutics, Sanofi
Speakers Bureau: Biogen, Bristol Myers (BMS), Genentech, Horizon, Janssen, Sanofi
Lisa Fox, PA-C:
Consulting Fees: Biogen, Bristol Myers Squibb (BMS), Genentech, Horizon, Novartis
Disclosure of Unlabeled Use/Disclaimer
This educational activity may contain discussion of published and/or investigational uses of agents that are not indicated by the FDA. The planners of this activity do not recommend the use of any agent outside of the labeled indications. The opinions expressed in the educational activity are those of the faculty and do not necessarily represent the views of the planners. Please refer to the official prescribing information for each product for discussion of approved indications, contraindications, and warnings.
Disclaimer
The content and views presented in this educational activity are those of the authors and do not necessarily reflect those of Medical Education Resources, Efficient LLC, and/or AbbVie. The authors have disclosed if there is any discussion of published and/or investigational uses of agents that are not indicated by the FDA in their presentations. Before prescribing any medicine, primary references and full prescribing information should be consulted. Any procedures, medications, or other courses of diagnosis or treatment discussed or suggested in this activity should not be used by clinicians without evaluation of their patient's conditions and possible contraindications on dangers in use, review of any applicable manufacturer's product information, and comparison with recommendations of other authorities. The information presented in this activity is not meant to serve as a guideline for patient management.
Commercial Support
This continuing education activity is supported by an educational grant from AbbVie.
Method of Participation
There are no fees for participating in and receiving credit for this activity. During the period July 2023 through July 5, 2024, participants must 1) read the learning objectives and faculty disclosures, 2) study the educational activity, 3) complete the posttest by recording the best answer to each question, and 4) complete the evaluation form.
Media
Internet
Available Credit
0.75

AMA PRA Category 1 Credit™

0.75

Attendance