Understanding the Fine Print: The Who, When, And What To Do About ARIA in Patients with Alzheimer's Disease
Program Description
Recently, Alzheimer's Disease (AD) saw its first approvals for disease-modifying therapy (DMT). With amyloid-beta (Aβ) targeting DMT now a reality, the entire way this condition is viewed and managed is changing. In particular, amyloid-related imaging abnormalities (ARIA), the most common adverse effects seen in DMT trials, are unique to this agent class, raising new questions and considerations across multiple medical specialties. As there is limited formal guidance on how to recognize and mange ARIA, this activity series employs experts in the fields of neurology, radiology, emergency medicine, and primary care to provide insight into how their fields are evolving to accommodate ARIA and to outline individual roles and best practices across specialties. 
This program summarizes the introductory module within a series of six distinct yet integrated activities. Each activity within the series targets a unique element of ARIA recognition and management. Check out the other modules to learn more about individual roles and best practices for specific specialties (primary care, emergency medicine, radiology, neurology) and a closing multi-specialty discussion on the collaborative management of ARIA.
Target Audience
This activity is intended for neurodegenerative disease specialists, general neurologists, primary care physicians, radiologists, neuroradiologists, emergency medicine physicians, nurse practitioners, physician assistants, and other healthcare professionals involved in the diagnosis and long-term management of patients with early-stage AD neurobiology (MCI, early-AD).
Learning Objectives
Understand how the field of AD management is evolving, including the emergence of new and investigational amyloid targeting therapeutics, to prepare for additional responsibilities and sequelae that may be introduced across specialties
Review the types, prevalence, timing, and risk factors of ARIA across trials of new and emerging amyloid-targeting therapies to gauge when and in which patients to evaluate for their occurrence
Outline individualized monitoring strategies (e.g., baseline and follow-up MRIs) for ARIA in patients prescribed amyloid-targeting DMT to ensure it is identified and managed in a timely manner
Identify both proactive and reactive management strategies that can be employed across different clinical and radiologic severities of ARIA to maximize patient safety while minimizing the risk of unnecessary treatment change
Discuss optimal ways to communicate ARIA risk and corresponding monitoring strategies to patients to help them obtain an informed perspective of ARIA prior to initiation of amyloid DMT
Recognize possible symptoms of ARIA as well as how and when they may present in a clinical setting to readily identify and refer patients in need of further evaluation 
Identify the radiological features associated with different types of ARIA (ARIA-E and ARIA-H) and which clinical correlates are required to accurately interpret imaging findings and appropriately report them to referring physicians
Become aware of potential pitfalls in ARIA imaging protocol and interpretation to more readily avoid errors and increase confidence in MRI findings
Recognize the range of symptoms of ARIA that may prompt a patient to seek emergency care and how to differentiate them from more common conditions to identify affected patients quickly and determine appropriate next steps
Understand which presentations of ARIA may require treatment to identify candidates for hospital admission and subsequent inpatient needs
Recognize key considerations that may impact a care team's ability to successfully monitor for, identify, and/or treat ARIA and employ corresponding solutions to maximize interdisciplinary communication and patient outcomes

Understand what and how to communicate to patients, families, and other healthcare professionals regarding the risk and presence of ARIA to ensure safe, comprehensive, and consistent care in patients prescribed amyloid targeting DMT
   James Galvin, MD, MPH, FANA (Chair)
   Director, Comprehensive Program for Brain Health
   Professor, Department of Neurology
   University of Miami Miller School of Medicine
   Miami, FL
   Gloria Chiang, MD
   Associate Professor, Neuroradiology
   Weill Cornell Medical College
   New York, NY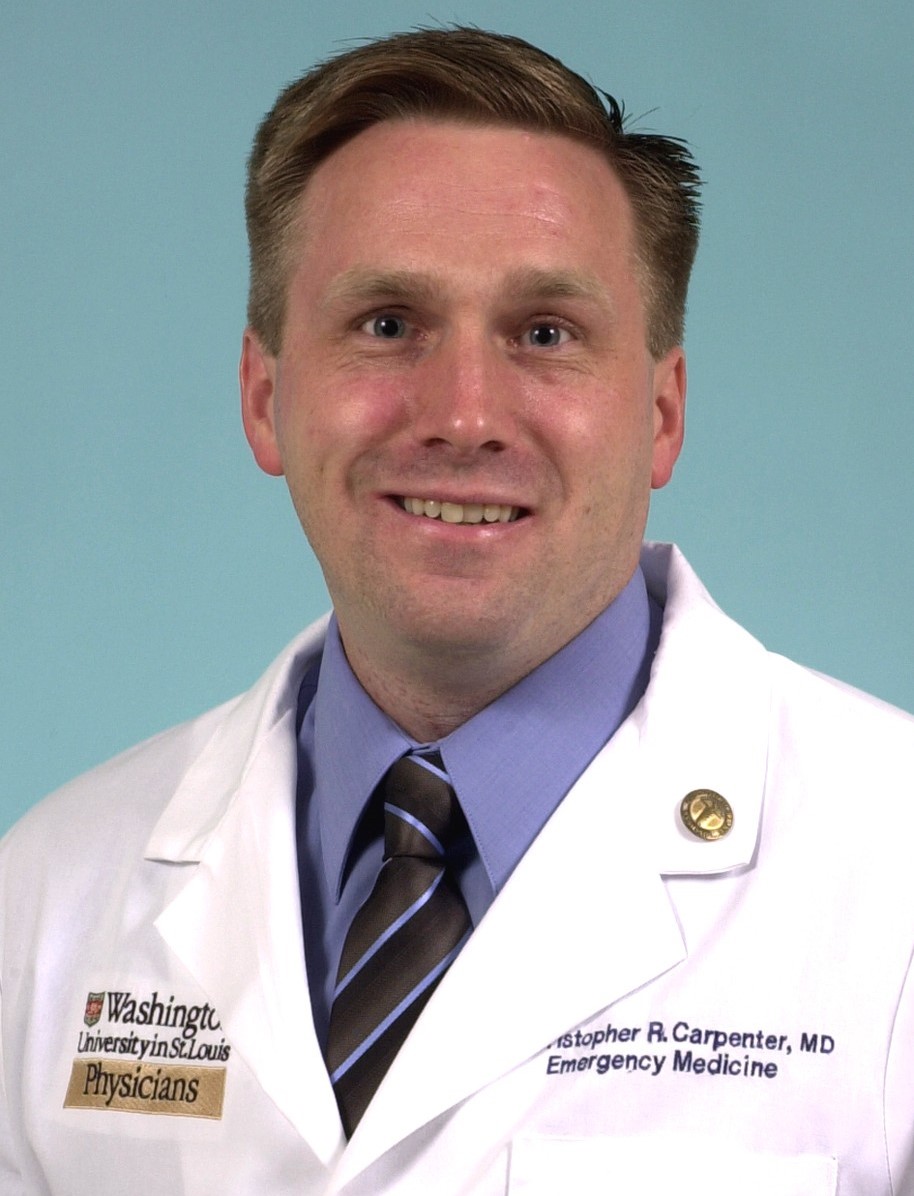 Christopher Carpenter, MD, MSC, FACEP, FAAEM, AGSF
   Professor, Emergency Medicine
   Washington University School of Medicine
   St. Louis, MO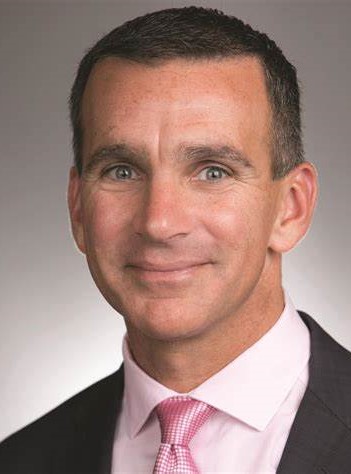 Charles Vega, MD
   Associate Dean and Clinical Professor of Family Medicine
   University of California, Irvine School of Medicine
   Orange, CA
Jon Toledo, MD, PhD
   Cognitive Neurology, Nantz National Alzheimer's Center
   Houston Methodist Hospital
   Houston, TX
This activity is jointly provided by Medical Education Resources (MER) and Efficient LLC.
   
Accreditation Statement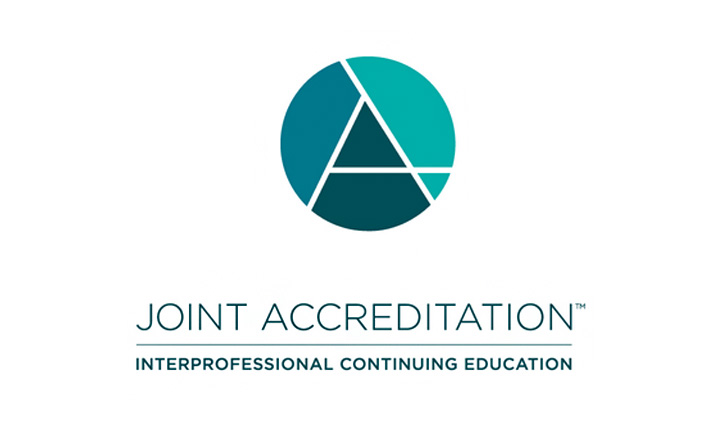 In support of improving patient care, this activity has been planned and implemented by Medical Education Resources (MER) and Efficient LLC. MER is jointly accredited by the Accreditation Council for Continuing Medical Education (ACCME), the Accreditation Council for Pharmacy Education (ACPE), and the American Nurses Credentialing Center (ANCC), to provide continuing education for the healthcare team.
Designation Statement
PHYSICIAN CREDIT
Medical Education Resources will provide up to 0.5 AMA PRA Category 1 Credit™ to physician learners for their participation each of the enduring activities (up to 3.0 total credits) in the enduring activity.
PHYSICIAN ASSISTANTS (PAs) CREDIT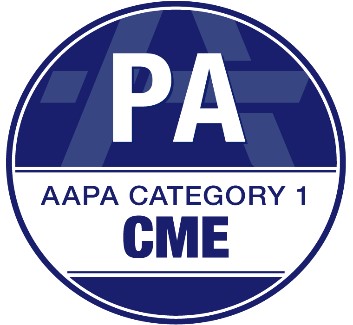 Medical Education Resources has been authorized by the American Academy of PAs (AAPA) to award AAPA Category 1 CME credit for activities planned in accordance with AAPA CME Criteria. Each activity is designated for 0.5 AAPA Category 1 CME Credit (up to 3.0 credits in total).
CERTIFICATE OF PARTICIPATION FOR OTHER HEALTHCARE PROFESSIONALS
A Certificate of Participation will be given upon completion of the activity enabling participants to register their credit with the appropriate licensing boards or associations.
Disclosure of Financial Relationships
MER requires instructors, planners, managers, and other individuals who are in a position to control the content of this activity to disclose any real or apparent conflict of interest (COI) they may have as related to the content of this activity. All relevant financial relationships have been mitigated by MER. MER is committed to providing its learners with high quality activities and related materials that promote improvements or quality in healthcare and not a specific proprietary business interest of a commercial interest.
Planners' and Managers' Disclosure
Efficient LLC and Medical Education Resources' planners and managers have no financial relationships to disclose.
Faculty Disclosure
Dr Galvin reported the following financial relationships:
Consulting Fees: Alpha Cognition, Biogen, Cognivue, Eisai, Eli Lilly, Genentech/Roche, Otsuka
Dr Chiang has no financial relationships to disclose.
Dr Carpenter has no financial relationships to disclose.
Dr Vega has no financial relationships to disclose.
Dr Toledo has no financial relationships to disclose. 
Disclosure of Unlabeled Use/Disclaimer
This educational activity may contain discussion of published and/or investigational uses of agents that are not indicated by the FDA. The planners of this activity do not recommend the use of any agent outside of the labeled indications. The opinions expressed in the educational activity are those of the faculty and do not necessarily represent the views of the planners. Please refer to the official prescribing information for each product for discussion of approved indications, contraindications, and warnings.
Disclaimer
The content and views presented in this educational activity are those of the authors and do not necessarily reflect those of Medical Education Resources, Efficient LLC, and/or Lilly. The authors have disclosed if there is any discussion of published and/or investigational uses of agents that are not indicated by the FDA in their presentations. Before prescribing any medicine, primary references and full prescribing information should be consulted. Any procedures, medications, or other courses of diagnosis or treatment discussed or suggested in this activity should not be used by clinicians without evaluation of their patient's conditions and possible contraindications on dangers in use, review of any applicable manufacturer's product information, and comparison with recommendations of other authorities. The information presented in this activity is not meant to serve as a guideline for patient management.
Commercial Support
This continuing education activity is supported by educational grants from Lilly.
Method of Participation
There are no fees for participating in and receiving credit for these activities. Participants must 1) read the learning objectives and faculty disclosures, 2) study the educational activity, 3) complete the posttest by recording the best answer to each question, and 4) complete the evaluation form.

A statement of credit will be issued only upon receipt of a completed activity evaluation form.
Media
Internet