Understanding the Fine Print: The Who, When, And What To Do About ARIA in Patients with Alzheimer's Disease – Primary Care Module

Program Description
Recently, Alzheimer's Disease (AD) saw its first approvals for disease modifying therapy (DMT). With amyloid-beta (Aβ) targeting DMT now a reality, the entire way this condition is viewed and managed is changing. In particular, amyloid-related imaging abnormalities (ARIA), the most common adverse effects seen in DMT trials, are unique to this agent class, raising new questions and considerations across multiple medical specialties. As there is limited formal guidance on how to recognize and mange ARIA, this program employs experts in the fields of neurology, radiology, emergency medicine, and primary care to provide insight into how their fields are evolving to accommodate ARIA and to outline individual roles and best practices across specialties. This activity is part of a series of six distinct programs designed to introduce ARIA, detail its recognition and management in specific clinical settings, and ultimately optimize collaborative care.
This activity focuses on the role of primary care physicians (PCPs) in the monitoring, recognition, and management of ARIA. This includes an overview of baseline needs surrounding Aβ-DMT, potential presentations of ARIA in primary care, courses of action that may be needed regarding its evaluation/treatment, and communication throughout care.
Note that the core activity is supplemented by an interactive clinical summary designed specifically for primary care providers. This convenient, mobile-friendly tool was developed to assist clinicians in considering how best to implement ARIA guidelines into their own day-to-day practice.
Target Audience
This activity is intended for primary care physicians, nurse practitioners, physician assistants, and other healthcare professionals working in primary care settings.
Learning Objectives
Upon completion of the educational activity, participants should be able to:
Discuss optimal ways to communicate ARIA risk and corresponding monitoring strategies to patients to help them obtain an informed perspective of ARIA prior to initiation of amyloid DMT
Recognize possible symptoms of ARIA as well as how and when they may present in a clinical setting to readily identify and refer patients in need of further evaluation
Check Out These Other ARIA Modules 
   James Galvin, MD, MPH, FANA (Chair)
   Director, Comprehensive Program for Brain Health
   Professor, Department of Neurology
   University of Miami Miller School of Medicine
   Miami, FL
   Assistant Professor of Neurology
   Nantz National Alzheimer Center
   Houston Methodist
   Houston, TX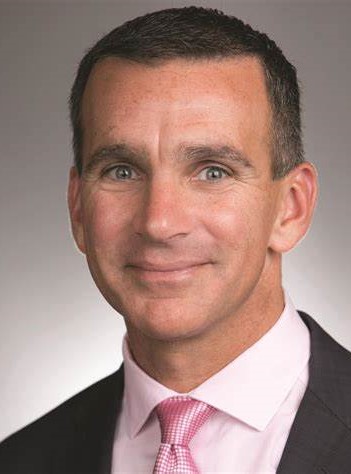 Charles Vega, MD
   Associate Dean and Clinical Professor of Family Medicine
   University of California, Irvine School of Medicine
   Orange, CA
This activity is jointly provided by Medical Education Resources (MER) and Efficient LLC.
   
Accreditation Statement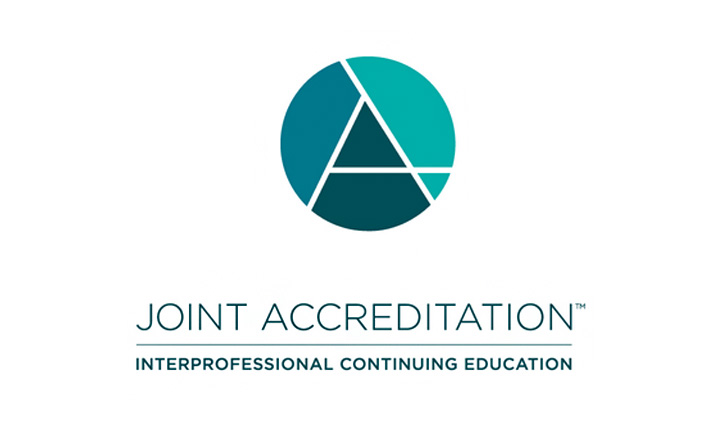 In support of improving patient care, this activity has been planned and implemented by Medical Education Resources (MER) and Efficient LLC. MER is jointly accredited by the Accreditation Council for Continuing Medical Education (ACCME), the Accreditation Council for Pharmacy Education (ACPE), and the American Nurses Credentialing Center (ANCC), to provide continuing education for the healthcare team.
Designation Statement
PHYSICIAN CREDIT
Medical Education Resources designates this enduring material for a maximum of 0.5 AMA PRA Category 1 Credit™. Physicians should claim only the credit commensurate with the extent of their participation in the activity.
PHYSICIAN ASSISTANTS (PAs) CREDIT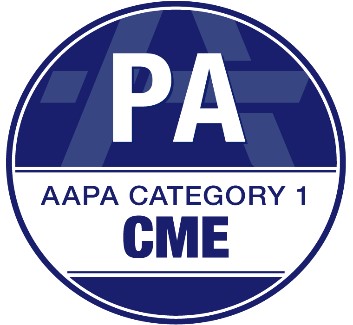 Medical Education Resources has been authorized by the American Academy of Physician Assistants (AAPA) to award AAPA Category 1 CME credit for activities planned in accordance with AAPA CME Criteria. This activity is designated for 0.5 AAPA Category 1 CME Credits. Physician Assistants should only claim credit commensurate with the extent of their participation.
CERTIFICATE OF PARTICIPATION FOR OTHER HEALTHCARE PROFESSIONALS
A Certificate of Participation will be given upon completion of the activity enabling participants to register their credit with the appropriate licensing boards or associations.
Disclosure of Financial Relationships
Medical Education Resources ensures balance, independence, objectivity, and scientific rigor in all our educational activities. In accordance with this policy, MER identifies relevant financial relationships with its instructors, content managers, and other individuals who are in a position to control the content of an activity. Reported relevant financial relationships are mitigated by MER to ensure that all scientific research referred to, reported, or used in an accredited continuing education activity conforms to the generally accepted standards of experimental design, data collection, and analysis. MER is committed to providing learners with high-quality accredited continuing education activities that promote improvements or quality in health care and not the business interest of an ineligible company.
Planners' and Managers' Disclosure
Efficient LLC and Medical Education Resources' planners and managers have no financial relationships to disclose.
Faculty Disclosure
Dr Galvin reported the following financial relationships:
Consulting Fees: Alpha Cognition, Biogen, Cognivue, Eisai, Eli Lilly, Genentech/Roche, Otsuka
Dr Toledo has no financial relationships to disclose.
Dr Vega has no financial relationships to disclose.
Disclosure of Unlabeled Use/Disclaimer
This educational activity may contain discussion of published and/or investigational uses of agents that are not indicated by the FDA. The planners of this activity do not recommend the use of any agent outside of the labeled indications. The opinions expressed in the educational activity are those of the faculty and do not necessarily represent the views of the planners. Please refer to the official prescribing information for each product for discussion of approved indications, contraindications, and warnings.
Disclaimer
The content and views presented in this educational activity are those of the authors and do not necessarily reflect those of Medical Education Resources, Efficient LLC, and/or Lilly. The authors have disclosed if there is any discussion of published and/or investigational uses of agents that are not indicated by the FDA in their presentations. Before prescribing any medicine, primary references and full prescribing information should be consulted. Any procedures, medications, or other courses of diagnosis or treatment discussed or suggested in this activity should not be used by clinicians without evaluation of their patient's conditions and possible contraindications on dangers in use, review of any applicable manufacturer's product information, and comparison with recommendations of other authorities. The information presented in this activity is not meant to serve as a guideline for patient management.
Commercial Support
This continuing education activity is supported by an educational grant from Lilly.
Method of Participation
There are no fees for participating in and receiving credit for this activity. During the period July 19, 2023 through July 19, 2024, participants must 1) read the learning objectives and faculty disclosures, 2) study the educational activity, 3) complete the posttest by recording the best answer to each question, and 4) complete the evaluation form.

A statement of credit will be issued only upon receipt of a completed activity evaluation form.
Media
Internet
Available Credit
0.50

AAPA Category I CME

0.50

AMA PRA Category 1 Credit™

0.50

Attendance